More Professional Features
The Professional Package lets you control what you
charge your clients. You can offer a variety of HR services
and set a range of pricing tiers, or choose a single resale
price for your entire client base. It's up to you.
More Professional Features
Analytics Dashboard to better understand your clients and benchmark them against
national HR trends
HR Prospect Communications package
Unlimited Sales Accounts
Website Marketing Tools Package
The HR On-Demand Difference
Unlimited Consulting. Unparalleled Expertise.
Unlimited access online, over the phone, and via mobile
Unlimited access online, over the phone, and via mobile
Custom employee handbooks with a one-on-one consultation
HR Concierge live chat assistance
Up-to-the minute Ticket Tracker
4.8 out of 5





avg. HR Pro Costomer satisfaction rating Five Years
Professional Package Pricing
HR Support
Center
$3.25
a user/month
HR On-Demand
upgrade
$3.25
a user/month
Ask us about
available volume
discounts!
Professional Package Case Study
A payroll service bureau is losing a longtime client because it doesn't offer HR support. The service bureau rolls out the HR
Support Center and HR On-Demand access for 500 of its clients, plus HR Complete for 7 of its clients. Now its retention
problem is solved, it is able to market to new prospects a comprehensive payroll and HR compliance solution, and it has
created a substantial new revenue stream.
Our Menu of Services
Research shows that the risks of non-compliance in HR have never been higher, whether it be employee lawsuits or
government Ones. And many small businesses may not be aware of their compliance risk. Consider the following statistics:

Total monthly invoice
$9,268

New monthly revenue
$19,593

Annualized profit
$123,900

Increased client loyalty
Priceless
Learn More About Professional and How It Can Help Grow Your Business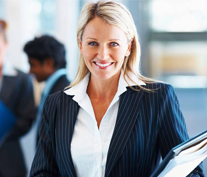 Contact:
5843 Pine Ave.Suite "A" Chino Hills, CA 91709
(866) 340-8132 Ext – 103
help@epaypayroll.com