HR Complete
Comprehensive HR protection and support for your clients
Dedicated HR Compliance and Strategic Support With HR Complete
HR Complete gives business owners and managers the tools and help they need to protect and grow their businesses:

Dedicated HR Pro
Your clients will be partnered with one of our certified HR Pros. who will help your clients identify vulnerabilities and opportunities. and ensure they reach their HR
compliance and strategic goals.

HR Navigator
HR Navigator is your clients' all- in-one compliance workbook. Categorized into easy-to-find sections. HR Navigator keeps your clients' HR paperwork and plans all in one place.

Unlimited Support
Along with a dedicated HR Pro. your clients will enjoy unlimited support from our entire team of HR Professionals. so they will always have a place to turn with their HR questions and crises.

Custom Handbooks
Your clients' dedicated HR Pro will work with your clients to create custom handbooks. offer letters. checklists. and other HR materials tailored to the specific needs of their organization.

Custom Job Descriptions
We'll develop job descriptions specifically for your HR Complete clients. so they target and attract the right employees for their businesses. and keep their job functions organized.

Online HR Resources
Your clients will have access to a library of training-on-demand presentations. popular O&As. exclusive articles. regular newsletters. and interactive webinars on the latest compliance issues.

HR Concierge
Our live chat feature gives your clients instant access to a member of our HR team to help them identify their HR issues and find the resources they need — quickly and efficiently.

Milestone Markers
Throughout the HR Complete process. your client's HR Pro will recognize their progress towards their HR goals and milestones. Whether it be a small gift or congratulatory note. the HR Pro will truly personalize the service..
Complete Works: Phases 1 – 2
HR Audit & Action Plan
Typical duration: 1 month
HR Complete begins with a client interview and HR audit. A certified auditor completes a thorough assessment of your client's business to identify any compliance gaps. Your client's HR Pro will then use the results to build a custom HR Action Plan to achieve compliance and incorporate best practices. As an added value to your clients. you have the option of certifying HR Auditors from your organization to conduct on-site audits with your clients. Our set-up fee is waived when you perform the audit.

INITIAL INTERVIEW

AUDIT

WELCOME KIT

ACTION PLAN
HR Audit & Action Plan
Typical duration: 1 month
Once the Action Plan is in place. your client's HR Pro will schedule monthly virtual meetings to execute it. The first priority is compliance — minimizing the risk of fines or lawsuits. which can be devastating. Your clients' HR Pro will develop custom materials and train the client on key HR functions. practices. and rules.
Areas of focus include

Custom Handbooks

Wage & Hour

Benefits Compliance & Administration

Hiring & Terminations

New Hire Packet

Job Descriptions
How HR Complete Works: Phases 3-4
Strategic Plan
Typical duration: 6-12 months
For businesses today. compliance is only half the HR story. Once the compliance issues are stabilized. HR Complete shifts focus from protection to value creation. Your client's HR Pro will develop strategic tools to help the client foster a productive. efficient workplace. attract and retain great employees. and build a company culture that accomplishes their business goals.
Areas of focus include
PERFORMANCE MANAGEMENT
COMPANY CULTURE
EMPLOYEE RECOGNITION
ORG CHART DEVELOPMENT
MANAGER TRAINING
EMPLOYEE RELATIONS
SUCCESSION PLANNING
COMPENSATION STRATEGY
DIVERSITY & INCLUSION
Ongoing Improvements
Continuing
After the building blocks are in place. your client's HR Pro will work with your client to continually develop. update. and refine the client's HR processes. incorporating the latest best practices and regulatory changes.
Areas of focus include
Annual Handbook Review
Training Implementation
HR Program Refinement
Growth Of Company Culture
New Best Practices
Law / Compliance Updates
Best Place to Work Awards
Job Description Maintenance
HR Coaching
The Risks of Non-Compliance
Research shows that the risks of non-compliance in HR have never been higher. whether it be employee lawsuits or government fines. And many small businesses may not be aware of their compliance risk. Consider the following statistics: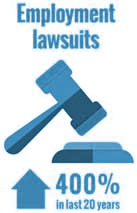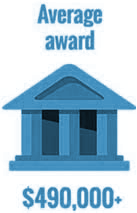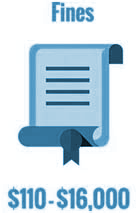 Protection and Peace of Mind With HR Complete
Don't let your clients go it alone. Rely on the expertise of our HR Professionals to guide your clients through all of the complexities of HR compliance. and help them develop winning HR action and strategy plans to grow their businesses.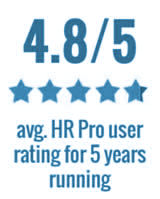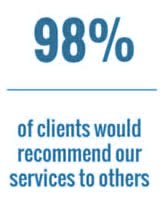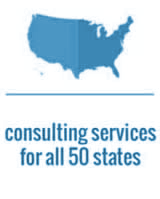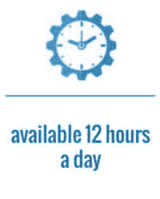 Our Menu of Services
Below is a list of services available to your clients with HR Complete. Your client's dedicated HR Pro will work with your clients to determine which services are right for their organizations.
HR Complete Services
HR Navigator Compliance Workbook
Strategic HR Needs Gap Analysis
HR Policy Development & Research
Employee Relations Consulting
Retention & Turnover Analysis
Organizational Chart Development
New Hire Packet Development
Diversity/Inclusion Training
Performance Evaluation Program Development
Reward & Recognition Program Development
Employee Crisis Management
Risk Consulting & Training
New Hire Orientation Program Guidance
Fair Labor Standard Act (FSLA) Coaching
Document Creation and Customization Services
Premium HR Support Center Access (included with HR Complete Services)
Unlimited Ask the Pro Access
HR Documents. Forms. and Letters
HRProMobile (Our iOS and Android Mobile App)
HR Concierge Live Chat Assistance
HR Advisor Monthly Newsletter
Training On-Demand Library