EPAYPAYROLL TAX IMPOUND AND PAYMENT OPTION
According to Circular E Employer's Tax Guide, all employers have to make their payroll taxes with electronic deposit.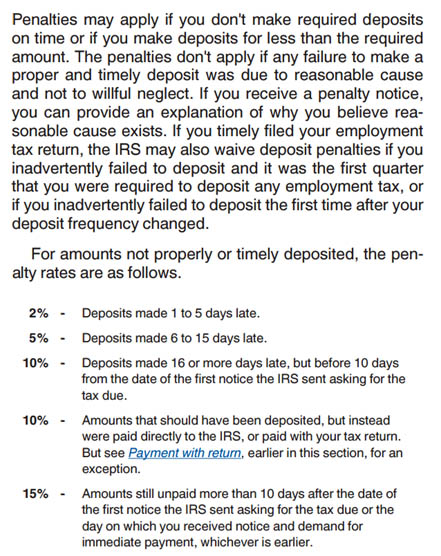 Payroll taxes withheld from employee pay check are not the employer's money. As such, the employer is trusted on those funds to be paid to all government agencies in accordance to the tax requirements. If federal income, social security, or Medicare taxes that must be withheld (so called, trust fund taxes) aren't withheld or aren't deposited or paid to the United States Treasury, the trust fund recovery penalty may apply. The penalty is the full amount of the unpaid trust fund tax. The trust fund recovery penalty may be imposed on all persons who are determined by the IRS to be responsible for collecting, accounting for, or paying over these taxes, and who acted willfully in not doing so.
A responsible person can be an officer or employee of a corporation, a partner or employee of a partnership, an accountant, a volunteer director/trustee, or an employee of a sole proprietorship, or any other person or entity that is responsible for collecting, accounting for, or paying over trust fund taxes. A responsible person also may include one who signs checks for the business or otherwise has authority to cause the spending of business funds.  Willfully means voluntarily, consciously, and intentionally.
With ePayPayroll tax impound and payment option as a business owner you do not have to worry about any of late payments, penalties, or interest. Further, as a business owner if you are a director, officer, or manager, or simply the person who is in charge of paying the payroll taxes you do not have to worry about the personal liability for failing to pay any of these trust taxes.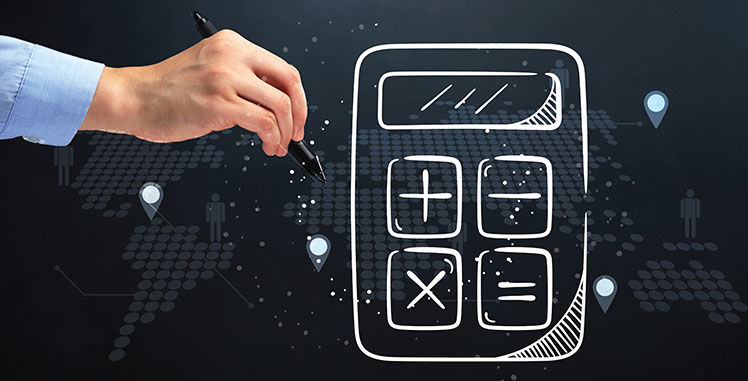 ADVANTAGES OF EPAYPAYROLL TAX IMPOUND AND PAYMENT OPTION
Avoid Costly Penalties & Interests
Peace of mind knowing it is done according to requirements
Accurate to avoid over or under payment of taxes
Protect employer in case of tax dispute
EPayPayroll has experienced staff, CPAs, Accountants and Certified payroll Specialist. Our staff is qualified to help you take care of all you payroll processing, payroll tax impound & deposit, and answer any questions you and your employees may have. Don't risk or take chances and allow ePayPayroll to handle your payroll needs.